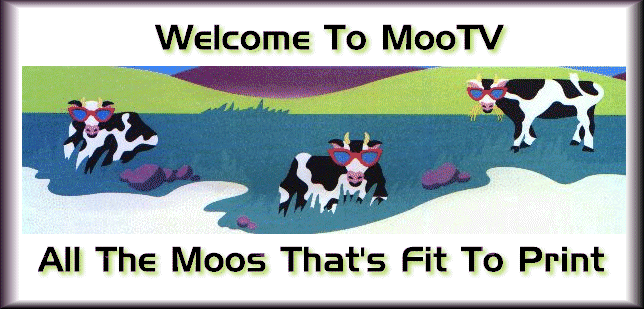 MOOSFLASH!
New Moo2 album scheduled for release soon!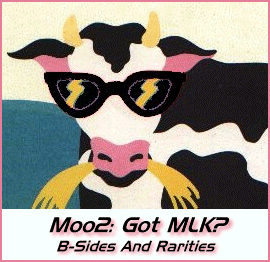 The new Moo2 album, titled "Got MLK?" is tentatively scheduled to be released sometime before the end of this year, and contains previously unreleased b-sides, rarities, and remixes of many of the band's songs through the years.

The track listing, according to sources close to singer Bono Mooson, will be as follows:

| | |
| --- | --- |
| Tomoorow | Dirty Hay |
| Moo Years Day | Moofo |
| Moo Hearts Beat As One | Lemoon |
| Promoonade | Moo Station |
| With Or Without Moo | Mooropa |
| Bullet The Moo Sky | Moosterious Ways |
| Where the Cows Have No Name | Hawkmoooon 269 |
| Moothers of the Disappeared | All I Want Is Moo |

and of course, Got MLK?

Included will be several theme medleys, one in honor of Mrs. O'Leary's cow (including Fire and The Unforgettable Fire), as well as a medley in protest against cruel fences (including Wire and Trip Through Your Wires) that was inspired by Bono going to Starbucks with wife Ali on Poetry Night, and just being completely MOOOOVED by the poem as read below.

"Moo2: Got MLK?" --
Coming to a store near you by of the year.

served since 9/12/99

Free counters provided by Honesty Communications.